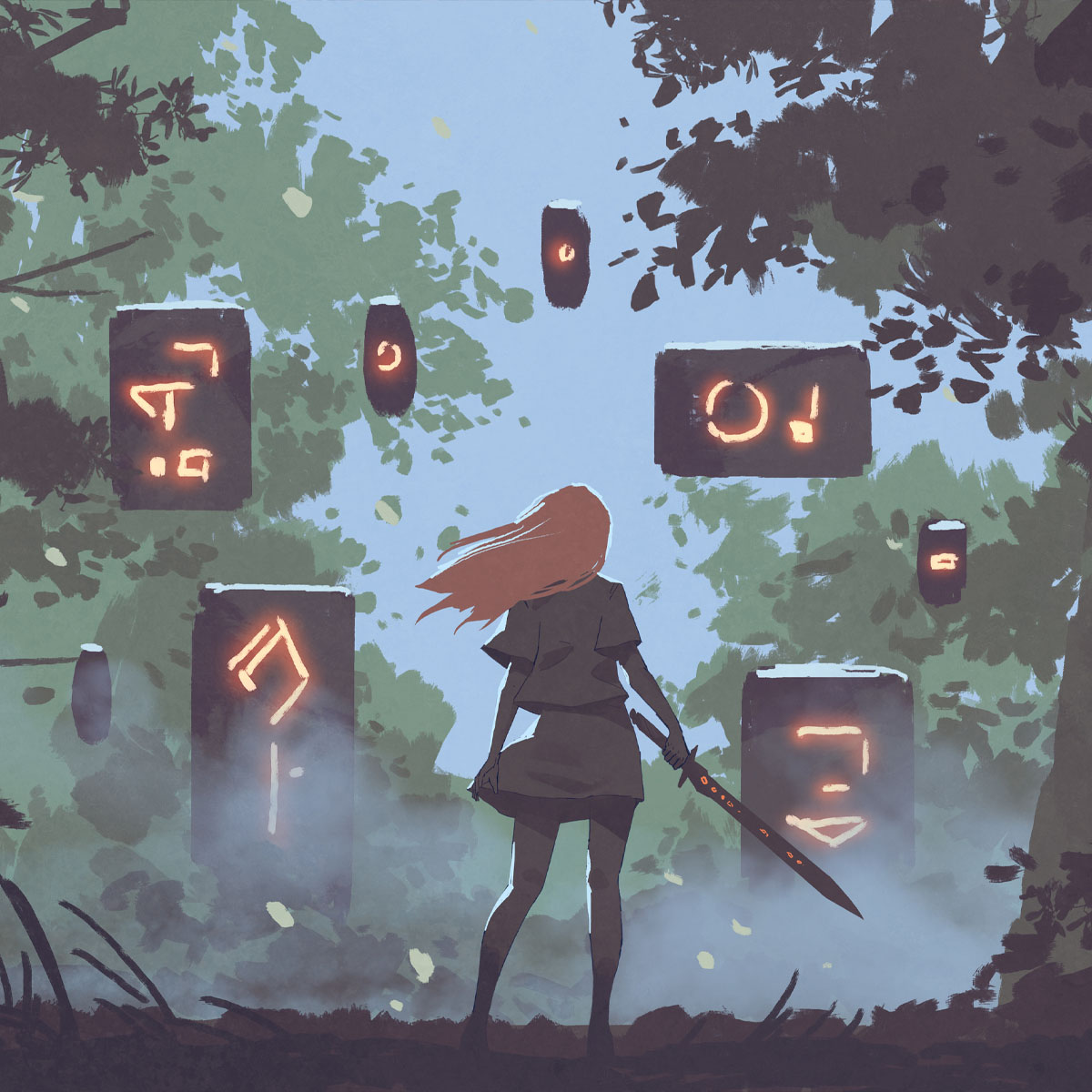 Now that we're getting some exposure and have had a chance to iron out some of our launch bugs, we wanted to talk a bit about our plans for the future. These are still early days, so we don't currently have timing for these updates, but this is what we're planning to add over the coming months and years.
Disclaimer: This article contains affiliate links. We earn a small commission if you purchase through these links.
Online Tools
We believe the online tools are the most important part of our site and want to continue to create useful tools for game masters and players. Here are the five tools we are currently working on or designing:
Dungeon Forge (working title)
Planned Release: To be Announced
We like our little dungeon generator (Dungen), but we always intended to add to it and make it more robust. Instead, we decided to rebuild it from scratch as a complete tool. We want to create a tool that can create more intelligent dungeons and cave systems in various styles. We plan to eventually add room descriptions, special features, and multiple rendering styles. We also plan to add map editing capabilities for our subscribers, so you can use the tool to create random dungeons or your own unique dungeons.
Realm Forge (working title)
Planned Release: To be Announced
A fantasy map generator geared to creating world maps and regional maps, complete with terrain, biomes, landmarks, and political details. As with the majority of our tools, this is planned to be free for all users, but our subscribers will have more options and settings available to them. We also plan to add some map editing capabilities for our higher-level subscribers.
City Forge (working title)
Planned Release: To be Announced
To round out our line of map tools, we plan to develop a tool to create maps for settlements ranging from small villages to large cities. This tool is still in an early concept stage, but as the tools above, we are planning on adding multiple rendering styles and map editing options for our subscribers.
Sci-Fi Map Generators
Planned Release: Unknown
We certainly don't want to ignore the sci-fi crowd and plan on creating some map generators for science fiction or cyberpunk gameplay as well. We are still working on precisely what types of map generators we want to create, but some likely candidates include Starship Interiors, Space Stations, Office Buildings, and Solar Systems. If there's something specific you'd like to see, please let us know.
Chase Tool
Planned Release: Unknown
One of the more challenging game scenarios to make interesting is chases. Whether the players are being chased by an enemy or trying to capture a fleeing opponent, chases can be tough to create and run. There are interesting products on the market, such as Paizo's Pathfinder Chase Cards, and some systems have specific chase rules (such as Fate and GURPS), but none of them are particularly quick or easy for the game master. We want to create a tool that makes a chase exciting and simple for a GM to run without preparation. While this is still early in concept design, we would like to include foot chases, horseback, cars, ships, and possibly even flying chases.
Website Updates
In addition to making more online tools, we have several updates planned for the website that we'll be rolling out throughout the year. The timing of these features and updates are still to be decided, but we are currently focusing on the community-building tools for the site.
Forums
Planned Release: To be Announced
We will be adding forums to the website for our registered users and subscribers. Forums will give us a place to talk about products and updates, provide additional support to our users, and provide a place to build our community.
Gamer Directory
Planned Update: Summer 2022
After considering how this feature functions, it occurs to us that limiting the directory to our subscribers doesn't make sense and unnecessarily limits the pool of potential games and players. We initially included this limitation to eliminate the potential for spam postings but have realized that we can't build a community of just subscribers. As such, we'll be changing the directory requirements to allow all of our registered users to add listings, but subscribers will still be able to add more listings.
Resources
Planned Release: To be Announced
We always planned to provide a collection of free, downloadable resources (such as character sheet templates and printable handouts). Most of these resources will be available through a particular blog article or to enhance one of our products. However, we also plan to add a section to the website where users can search through all available resources and download what they want. Some resources will be restricted to our subscribers.
Commenting on Blog Posts
Planned Release: To be Announced
We want to hear from you, especially if you have thoughts on our articles. However, we also hate spam and would rather spend our time creating tools and writing content than moderating comments. We will be adding comments to our blog articles, but they will be restricted to our subscribers (at least at the start), and they may not be turned on for all articles.
Products
We had big plans for an entire line of bespoke, hand-crafted gaming accessories. We still do; however, we ran into some issues, and those product lines have taken a back-seat to our online tools. If we are going to release products made in-house, we want them to be high-quality products that we can be proud of. We have created numerous prototypes, but we still haven't reached a quality we are comfortable with. We don't currently have an update on when these products will be released, but we are still working on them and hope to release at least a few later this year.
We are also always looking for vendors with interesting gaming accessories that we can bring to our customers and will be adding a few more vendor products over the year. These products will be things that we think are particularly unique or useful for gaming. However, competing with Amazon is probably not the best use of our time.
Blog Posts
We've gotten off to a rough start with the beginning of the new year and covid. We plan to get back to a weekly release of blog posts shortly, but if there's a topic you'd like us to cover, please let us know
More, and More, and More…
That's certainly not everything we're planning, but that list covers our major projects at the moment. As always, if there's something you'd like to see, whether it's a specific product, an online tool that would help you with your games, or an article you'd like us to discuss, please reach out to us and let us know. We're always happy to receive suggestions for future content and updates.
Until the next time, happy gaming!
Want to continue the conversation? Join Our Discord