Our Story

Dedicated to the Art of Great Gaming
For more than 30 years, we have been developing concepts, tools, and accessories for the role-playing games that we love to play. We have spent years creating art, models, campaign settings, scenarios, and even entire game systems for our games. Our next great adventure is to publish these materials to share our work with gamers worldwide.
Story is the Essence of the Game
One of our primary goals is to create game agnostic content that adds flavor and narrative to games without relying on a specific ruleset. So much excellent story content gets buried in the minutia of a particular game's rule system, only to be lost when that system falls out of fashion. We endeavor to separate the narrative from the rules and provide rich content that stands on its own. We want gamers to be able to drop our content directly into their games, regardless of the system they use, without a bunch of conversions or tweaks.
Enhance Your Gameplay
We understand how difficult it can be to create compelling story content, unique assets, and manage the game's minutia. Creating content can quickly become a full-time job, especially for a weekly game that can run for several hours. We want to offer unique story content, but we also want to create tools that allow game masters and players to create their own content. Tools that help with brainstorming, generating content, or that help to simplify complex or tedious tasks.
Play in Style
In addition to developing content, we love working with our hands. We will be creating high-quality game accessories to adorn your gaming table—accessories such as GM screens, dice towers, dice boxes, rolling trays, and more. We aspire to provide quality gaming accessories that are both beautiful and functional.
Let the Adventure Begin!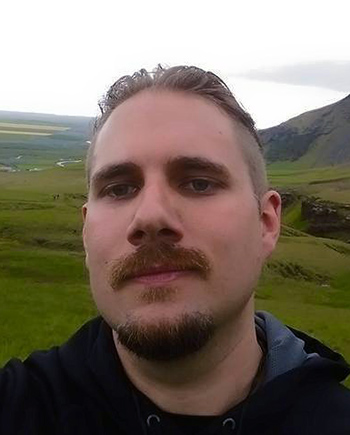 Roger D. Soucy
Founder & CEO
As an artist, programmer, and writer, Roger has been playing and running tabletop role-playing games for over three decades, with thousands of hours of storytelling and content creation. His dream is to using his web development experience and passion for gaming to turn Crystal Forge Games into an online version of the small-town hobby shops and gaming magazines that have all but disappeared.