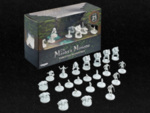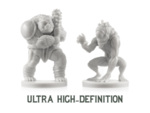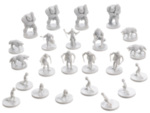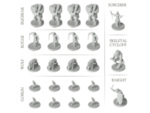 Master's Minions: Raiders of the Wilderness
$25.00
Standard products are items that are manufactured by Crystal Forge Games and stocked on a regular basis.
Vendor products are items we sell that are produced by 3rd-party companies.
Expand your adventures with The Master's Minions: Raiders of the Wilderness 25mm tabletop miniatures.
This set of 23 miniatures is designed for the opening chapters of the Lost Mine of Phandelver book, the adventure paired with the Dungeons and Dragons Starter Set. However, its cast of monsters and creatures is a perfect addition to any collection of miniatures.
Your adventure starts right as you open the box each plastic miniature is fully assembled and ready to be painted (though we suggest priming first). Every miniature is meticulously detailed and designed with an authentic experience in mind.
Included in the set are:
1x Sorcerer
1x Knight
1x Skeletal Cyclops
4x Bugbears
4x Rogues
4x Wolves
8x Goblins
---
We are proud to carry official Stratagem brand products.


There are no reviews for this product.