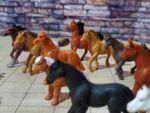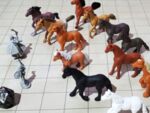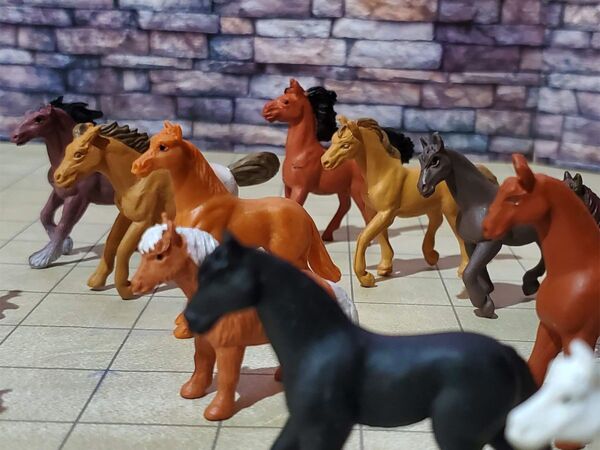 Horses Collection
$14.00
Standard products are items that are manufactured by Crystal Forge Games and stocked on a regular basis.
Vendor products are items we sell that are produced by 3rd-party companies.
Adventurers do a lot of walking, but travel is much faster when they acquire mounts. With this collection of horses, you can outfit the entire party with mounts, and still have enough for a pack-horse or two. You can also fill a stable, add a picket line for an invading force, or create an encounter with a herd of wild horses.
While not created specifically for gaming, or to miniature gaming scale, these figures make for an inexpensive way to add mounts for your entire party, teams of work horses, or outfit a stable.
The Horses TOOB® contains 12 unique horses, including an Appaloosa, Fresian, Clydesdale, Jutland Heavy, and Halflinger.
TOOB® is a registered trademark of Safari LTD.
---
We are proud to carry official Safari Ltd brand products.


There are no reviews for this product.